Coming Soon! Bible Names Dictionary
Announcement
We will be (DV) shortly be launching our new book, Hearing God Bible Names
Dictionary
This book is an essential tool for the Bible student, prophet, priest and evangelist and people that has a deep desire to discover deeper revelations in the Word of God, The Bible.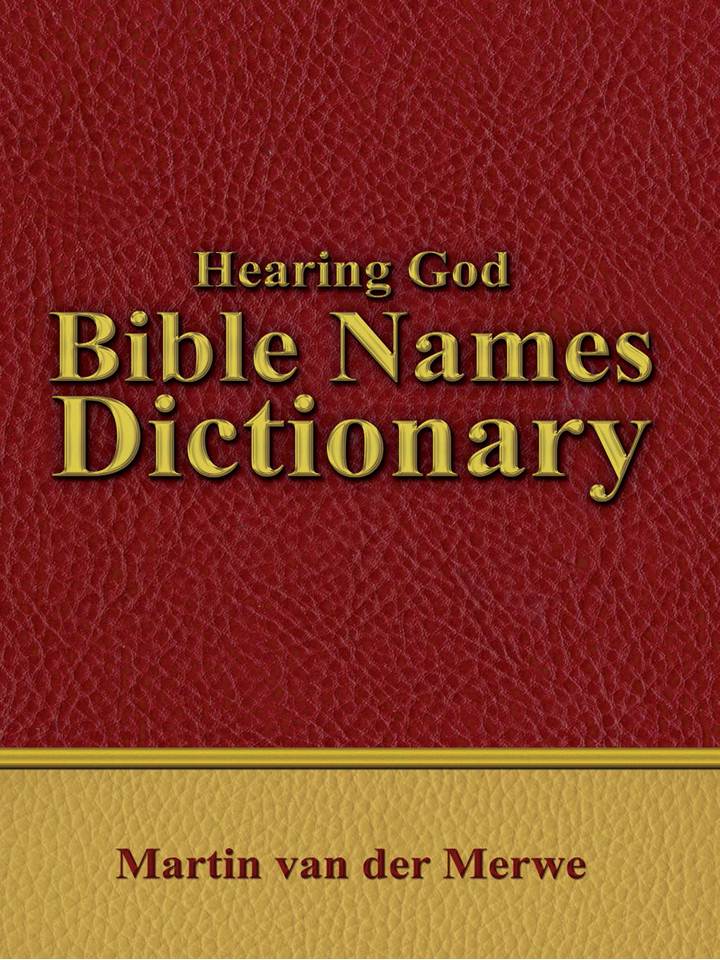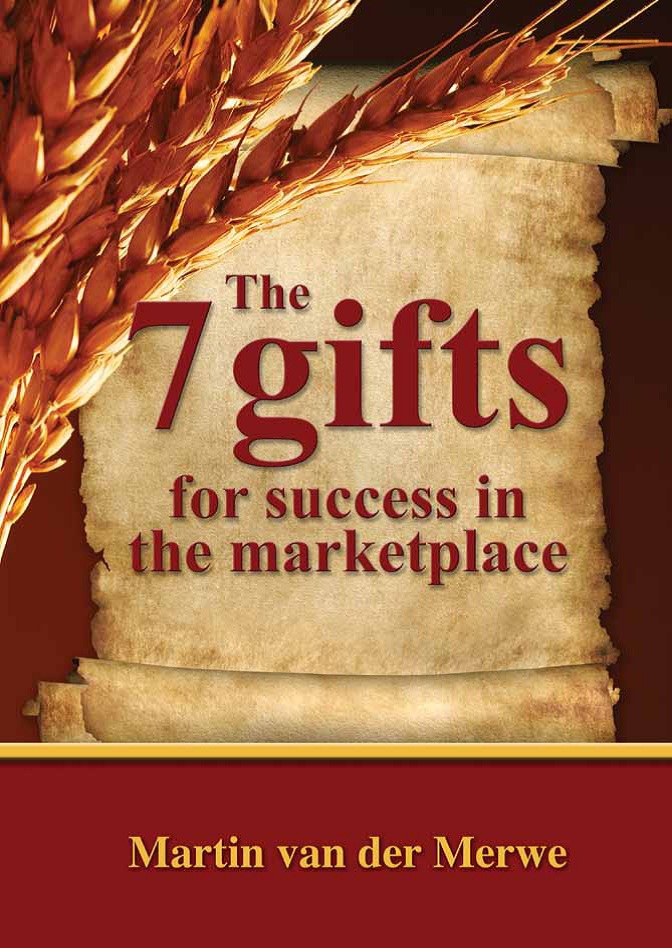 The 7 Gifts for success in the Marketplace(R130): Available now
and
Die 7 gawes vir sukses op die markplein (R130): Dedication in January 2014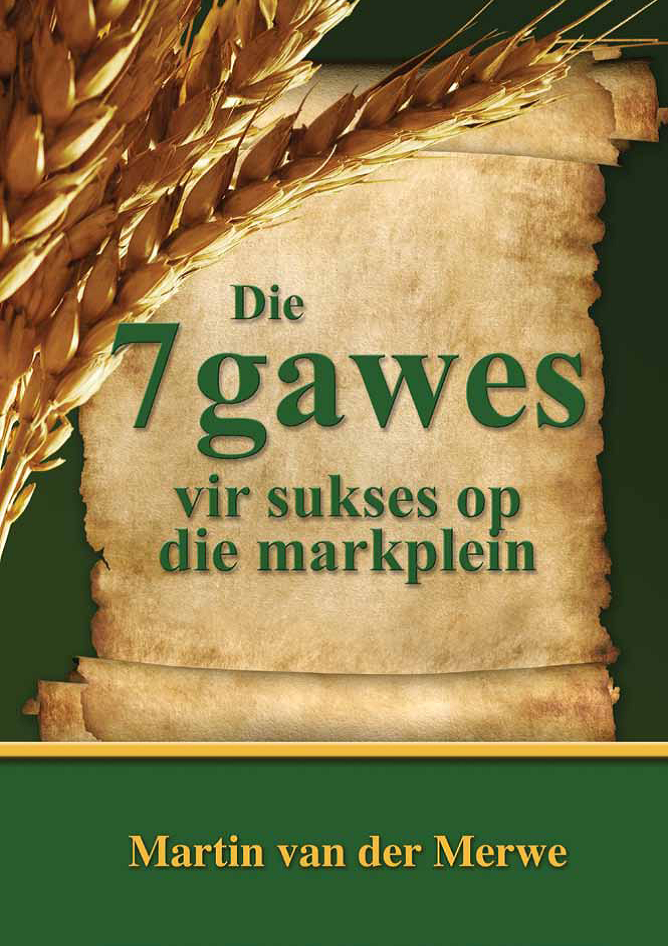 Hearing God: Dream Dictionary en Hoor God Droom Woordeboek
@ R 160 = Postage included (posted in RSA)
Hearing God and understanding when He speaks to you!
Our calling is to equip people to have a more intimate relationship with Jesus Christ, how to hear His Voice, how to understand what He is telling us and to walk in faith and obedience.
We believe in the presence and ruler ship of God the Father over us, the presence and anointing of Jesus Christ of Nazareth with us, the Son of God in us
2014 Seminars

The Ruach Dream Files
September 2014
www.ruachmedia.org.za ruachmedia@telkomsa.net 0846758975
As our ministry grows the demand on our time and resources grow as well. It becomes increasingly difficult for Letitia and I to answer all the enquiries, the phone calls and other correspondence. Even just sending out a newsletter is not that simple. We have not sent out a newsletter for some time and I thought it appropriate to just send out an update of where we will be presenting seminars over the next few months.
We just returned from a 2 week visit to Bolivia and Peru with the Global Challenge youth group and is still recovering from Jet-lag while preparing for a short seminar in Durbanville on Saturday 31 August 2014.
New expanded Dream Seminar: As many people have already attended our basic dream seminar, we have given it a new jacket by recapping on the structure of dream interpretation and then delving deeper into the mysteries and secrets contained in the Word of God and in the symbols in our dreams and visions. Letitia will also share more of the impact of your soul life on your dreams and how to be spirit-led when understanding the prophetic revelations in your dreams and visions.
New Book: We will also be dedicating our new book, the Bible Names Dictionary and will also show you what the influence and revelations are that is contained in Bible names.
Middelburg (Mpumalanga)
Unfortunately this had to be postponed due to logistical difficulties
3-5 Oktober 2014
Friday 19h00-21h00, Saturday from 09h00 to 17h00
Publications
We are seriously affected due to the Post Office strike. Your patience is appreciated.
1.Hearing God Dream Dictionary – R 180
2.Hoor God Droom Woordeboek – R 180
3.Hearing God through dreams and visions – R 130
4.Hoor God deur Drome en Visioene – R 130
5.Prophetic Revelations of Colours – R 150
6.Prophetic understanding of Numbers – R 150
7.Intimiteit met God droom seminaar – R 270 (6 x DVD Stel)
8.Hearing God Dream Journal – R 100
9.Hoor God Droom Joernaal – R 100
10.Seven Gifts for success in the marketplace – R 130
11.Die sewe Gawes vir sukses op die Markplein – R 130
Prices valid for 2012 and include postage of R30 per book.
Email your order to us or order from our Website
EFT Payments:- Ruach Media. ABSA-Cape Gate Branch, Acc no: 919-5423-079. Branch Code 632005
Kindly contact Letitia at ruachmedia@telkomsa.net to arrange for a weekend seminar. We do not charge a fee. We ask for accommodation and assistance for our travelling costs, the opportunity to make our books available for sale and for a love offering.
Ruach Dream Files
FEEDBACK FROM OUR MISSIONARY IN SOUTH AMERIA
Greetings from Jamaica

Hope everyone is doing well.
I just want to say thank you for all the financial and prayer support. Financially I am being very blessed by you, thank you to each and every person who has and is contributing! I almost have the full amount to complete my journey , and I just want to say thank you:) Also a big thank you to everyone who had sent a message of encouragement or just a reply , it means a lot.

After my phone was stolen in Cuba I thought I wouldnt have a phone for the rest of the year! Thankfully the Lord provided a way for me go buy a phone in Jamaica , sending the right people at the right time for it to work out.So I am very thankful as it makes my life alot easier !!

I Absolutely love Jamaica, its such a change from Cuba. We staying in Kingston in Maxfield avenue. Many people say its quite a dodgey area and when I asked a lady if she stays in the area she said no theres too many gun shots in this area. Saying that though, Ive never felt afraid and Gods protection is really covering us. I love the neighbourhood we lived in, the people are super friendly and always keen to have a chat with us.

If you had to ask me why I love Jamaica, I can tell you that I really enjoy the food, such a variety of interesting tastes and smells. Actually let me elaborate on the food, it is delicious!. We had a few traditional dishes : salt fish and akee; bun and cheese - a Easter bread that is almost a mix between a hot cross bun and fruit cake. Jerk chicken and pork is the way they season their food - nice and burning ! We also had patties which is a spicey mince pie in a coconut bread and Devin house ice cream which is delicious. They have festivals that's almost a sweet vetkoek . They also have a variety of fruits I have never seen before and the similar ones we have in South Africa taste a bit different. They have mango trees on every corner and people are always willing to give a few. We learned to eat the mangos with the skin which is something I have never done before!

The people

The reason why I love Jamaica is the people. They are a country that specialises in hospitality. They just welcomed us into their country and enabled us to experience Jamaica to the full extent from nature to food. They speak English so it was quite refreshing to understand the people after the language barrier in Cuba. We stayed with pastor Wright in his church in Maxfield avenue that is very close to Trench town where Bob Marley actually stayed. The pastor really blessed us as well as the community from words of encouragement to a mango to a full meal. The pastor introduced us to many Godly men and women who shared their experiences on the mission field and encounters with God which encouraged us. It was very special as each individual shared a message that I can refer back to for the rest of my life. They always prayed for favor on our team and honestly, we were treated very well and blessed abundantly.

I was also challenged in so any ways but mainly with what is a Godly lifestyle. The men and women we met, live fully to bless others and to use every opportunity as a point of ministry. They live to build treasures in heaven and not on earth and gave us as much as they could. I've always heard of similar experiences but to see people practically living it out is quite amazing.

We had an opportunity to minister at a old age home, night shelter, children's home, a women's home, primary and high schools. We also performed and shared testimonies at different churches. It's was such a privilege to have gone to all these places and each one was a very different expierence. Quite a few times we went back to the same places and had the opportunity to build a bit of a relationship with the people and listen to their life stories which is sometimes heart breaking. Yet I just realized once again that only our Father can heal and restore. We are just part of His will. I can only love and serve people through the love I receive from Him.
The Night shelter
The night shelter was quite a difficult ministering point as quite a lot of the people were mentally disabled and a few was quite aggressive. I realized how privileged I am and how God has blessed me through my life. We joined Action Jamaica for one day. They are a local charity group where we helped serve the center by handing out clothes/food and organizing medical examinations. It was really fun working with a group that's very involved in the area and to bless the people from the shelter that we built relationships with .

John's vision
I met a man named John, who told me that he saw me and another girl in my team in a vision before we came to Jamaica. To me it was a confirmation that I am supposed to be doing what I am doing this year. This was a very needed confirmation because even though I love every moment the devil does try steal from me as well .

In Jamaica compared to Cuba we were very busy! I loved it!. The pastor wanted us to really give and do a much as possible in the community. He organized a lot of exposure and possibilities to serve. We painted the wall of the church where we were staying and we had a lot of fun doing so. Yes, this simple act opened many, many doors for us in the community. People approached us and encouraged us and through this, we could share our stories.

The country
Jamaica is a very interesting little island. It is smaller than half of Gauteng with over 420 different Christian dominations. Literally every second building/house is a church. So it's a Christian based island but not everyone believes. Some denominations function very strangely and is very similar to witch craft. There is also alot of false teachings going around that we experienced but it was a very good learning curve. This taught us discernment when listening to people teach or preach. It was also a wakeup call that is very necessary for the journey ahead. We also experienced a few spiritual attacks but received warnings through dreams and as a team we could come against it in unity. Please pray for protection for our team, the devil doesn't enjoy it when you do Gods work.

We spent Easter in Jamaica and as a team we ended the book of John in that time. I was just overwhelmed by what Jesus has done for us and was challenged to once again to live a life to glorify our Father. I wrote this and I would like to share it with you :

He was crucified for or transgressions and sins. Humiliated, cut and pierced. With our names on His lips, Jesus followed the predestined fate that stood before him. He followed his father's will no matter at what cost.

May we embrace what Jesus did for us, fully accepting the grace that has been given, the mercy that we have received. For it was was one because we are loved. May we now walk in the unfailing love from our Father and through that courageously glorify his name through all our actions. For His blood washed us clean and His love saved us all. We received grace, yet deserved none. Mercy when we deserved death!

May the love from our Father be the catalyst to share and glorify Him. So His death was not done in vain but to glorify our Father's name.

We are now on our way to Guyana and it's scary to realize that time is flying. To just live in the moment and embrace every moment is crucial!
Please check out my Facebook site for photos of our experiences.

God bless. Jamaican love/Andri.
Contributions to help me finance this outreach can be paid directly into my account:
Bank: ABSA
Account name: Andri van der Merwe
Account number: 407 302 9433
Branch code: 63200500
Reference: Global Challenge
Proof of payment can be emailed to: andrivdm3@gmail.comJanuary 2014
Word for 2014
It is with excitement that I am looking forward to 2014. The last calendar year was particularly challenging and I have an expectation that the Lord will do new and amazing things in the next year.
The meaning of the number 2014:
2014 is a combination of the number 2000 which speaks of mature unity and 14 which speaks of God's Perfect Timing. Symbolically this shows a maturity in relationships that will move into God's perfect timing. In short, it is time for relationships (marriage, work, family, church) be perfected and brought into alignment with God's perfect timing
[So all the generations from Abraham to David are fourteen generations. And from David until the carrying away into Babylon, fourteen generations. And from the carrying away into Babylon until Christ, fourteen generations (Mat 1:17).]
Scriptures with the number of 2014:
There are a few Scriptures which adds up to the number 2014. One that stood out for me is Psalm 68:11-The Lord gave the word: great was the company of those that published it.
Link with 5774
We must realize that the Hebrew Calendar shows that from 5 Sept 2013 to 25 Sept 2014 we are in the Hebrew year 5774 which is made up of 5000, 700 and 74. 5000 speaks of the maturity of grace which recognizes that through your service for the Lord you have gained a true understanding of the grace of God and how this applies to your life (1 Pet 5:12, 2 Thess 1:12). 700 speaks of the perfection of spiritual leadership (the number of Seth) which shows that the Lord is shaping your character for a position of spiritual leadership (Gal 4:19, Rom 9:20, Jer 1:5), and 74 which speaks of acceptable Works. This means that the material goods of man are used to provide spiritual leadership. It also shows that God is satisfied with what you have done [or produced] (1 Pet 2:12, James 3:13, Is 56:7, Ex 28:38). The only Scripture in the Bible with the number 5774 is 2 Samuel 7:10 - Moreover I will appoint a place for my people Israel, and will plant them, that they may dwell in a place of their own, and move no more; neither shall the children of wickedness afflict them any-more, as beforetime
Link with Strongs number 2014
The Strongs number 2014 is found only in one Scripture in the Bible. The Hebrew Word haphugah (strongs 2014) is found in Lamentations 3:49 and means without any intermission (without a pause).
Lam 3:49 Mine eye trickleth down, and ceaseth not, without any intermission (haphugah),
Link with the 4 Blood Moons
The next two years will also see the occurrence of 4 "blood moons". A Blood moon occurs when during a partial eclipse, the atmosphere sometimes bend light around the edge of the earth's shadow and the light will appear red. Symbolically, this means that something Is about to change. What we will have over the next two years is what astronomers call a Tetrad phenomenon when a string of four blood moons will occur on certain Jewish Holy Days.
Blood moon 1 - 15 April 2014: Passover
Blood moon 2 – 8 October 2014: The Feast of Tabernacles (Sukkoth).
Blood moon 3 – 4 April 2015: Passover
Blood moon 4 – 28 September 2015: The Feast of Tabernacles (Sukkoth).
Solar eclipse – 20 March 2015: Rosh Hashanah
The Jewish Talmud says that a moon in eclipse spells a bad omen for Israel. If the moon is as red as blood, it points to coming war. When the sun is in eclipse it can be seen as a bad omen for the world. We see here a combination of solar and lunar eclipses during this two year period which can be interpreted as symbolising a period of war affecting not only Israel but many parts of the world.
Seven Jewish Total Lunar Eclipses have occurred in the 1st & 2nd Millenniums:
162 - 163 AD - Persecution of Jews and Christians in the Roman Empire. The Antonine Plague also killed eight million people, a third of the population.
633 years later:
795 - 796 AD - King Charlemagne of the Holy Roman Empire established a buffer zone between France and Spain, ending centuries of Arab invasions into Western Europe.
47 years later:
842 - 843 AD - The Vatican church in Rome was attacked and looted by an Islamic invasion from Africa.
18 years later:
860 - 861 AD - The Byzantine Empire defeated Arab armies at the Battle of Lalakaon in Turkey and permanently stopped the Islamic invasion of Eastern Europe.
633 years later:
1493 – 1494 - Spanish Government expelling the Jews: King Ferdinand and Queen Isabella of Spain ordered all Jewish people to leave the country. They also issued the edict that all Jews should be driven out of the kingdom and its territories. Tens of thousands of refugees died while trying to reach safety.
456 years later:
1949 - 1950 - The nation of Israel being reborn Israel had become a nation again for the first time in 2,000 years. The regular armies of Egypt, Jordan, Syria, Lebanon, and Iraq invaded the country, forcing Israel to defend the sovereignty it had regained in its ancestral homeland (Israel's War of Independence).
John Hagee says in his new book that: "Over the last 500 years, these lunar events all falling on holy days were an announcement of a time of tears and tribulation that ended in tremendous national triumph for the Jewish people." During the first months of 1949, direct negotiations were conducted under United Nations auspices between Israel and each of the invading countries (except Iraq, which refused to negotiate with Israel), resulting in armistice agreements which reflected the situation at the end of the fighting.
18 years later:
1967 – 1968 - Recapture of Jerusalem. The 6 Day War when Israel recaptured Jerusalem. As Israel's neighbours prepared to destroy the Jewish state, Israel invoked its inherent right of self-defence, launching a pre-emptive strike (5 June 1967) against Egypt in the South.
47 years later:
2014 – 2015 - A major event dealing with Israel is expected. The blood moons of 2014 - 2015 can point to a time of war or persecution for the Jewish people. An international trend is calls by radical Muslims for a world-wide jihad. The strong presence of Islamic radicals in the Egyptian and Syrian revolution is of particular concern. It seems probable that the next two years can point to a standoff between Islamic and Jewish forces, involving a wide range of countries of the world.
Andri's Missionary Trip fund update:
Thank you for all the wonderful contributions that we have already received. We are approximately on the 48% mark. Any further contributions can be paid in to:
Account name: Andri van der Merwe
Bank: ABSA Account number: 407 302 9433
Branch code: 63200500
Reference: Global Challenge
Proof of payment can be emailed to: andrivdm3@gmail.com
Blessings.
Martin and Letitia van der Merwe
Postal Order Products
Due to increased printing and postage costs, we will have to increase the cost of books and postage as from January 2014.
Ruach Media

PO Box 1023

Durbanville, 7551

Phone:

27(84)6758975

27(21)9198176

E-mail: ruachmedia@ telkomsa.net

We're on the Web!

www. ruachmedia. org.za

Hearing God Dream Dictionary(R180)

Hoor God Droom Woordeboek(R180)

Hearing God through dreams and visions (R130)

Hoor God deur Drome en Visioene (R130)

Prophetic Revelations of Colours (R150)

Prophetic understanding of Numbers(R150)

Intimiteit met God droom seminaar(R270) (6 x DVD Stel)

7 gifts for success in the marketplace (R130)

7 gawes vir Sukses op die Markplein(R130)

Hearing God Dream Journal (R100)

Hoor God Droom Joernaal R100)

Prices valid for 2014 and include postage of R30 per book.

Email your order to us or order from our Website

EFT Payments:- Ruach Media. ABSA-Cape Gate Branch, Acc no: 919-5423-079. Branch Code 632005